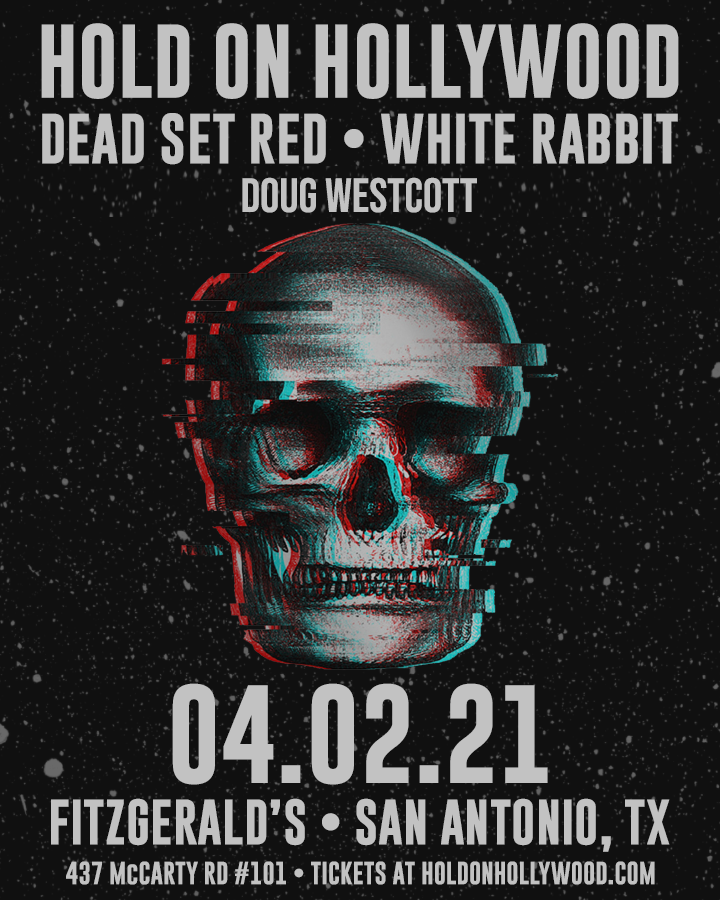 It's been over 13 months since Hold On Hollywood has hit the road, but that's about to change! The band is hard at work booking shows around Texas, with dates already scheduled in San Antonio, Ft Worth, San Angelo, Conroe, Katy, New Caney, Austin, with more on the way! 
Catch HOH's first road show in more than a year this Friday, April 2nd, at Fitzgerald's in San Antonio. With special guests Dead Set Red and White Rabbit. 
Tickets on sale now and check out the Tour page for details on this show and more!