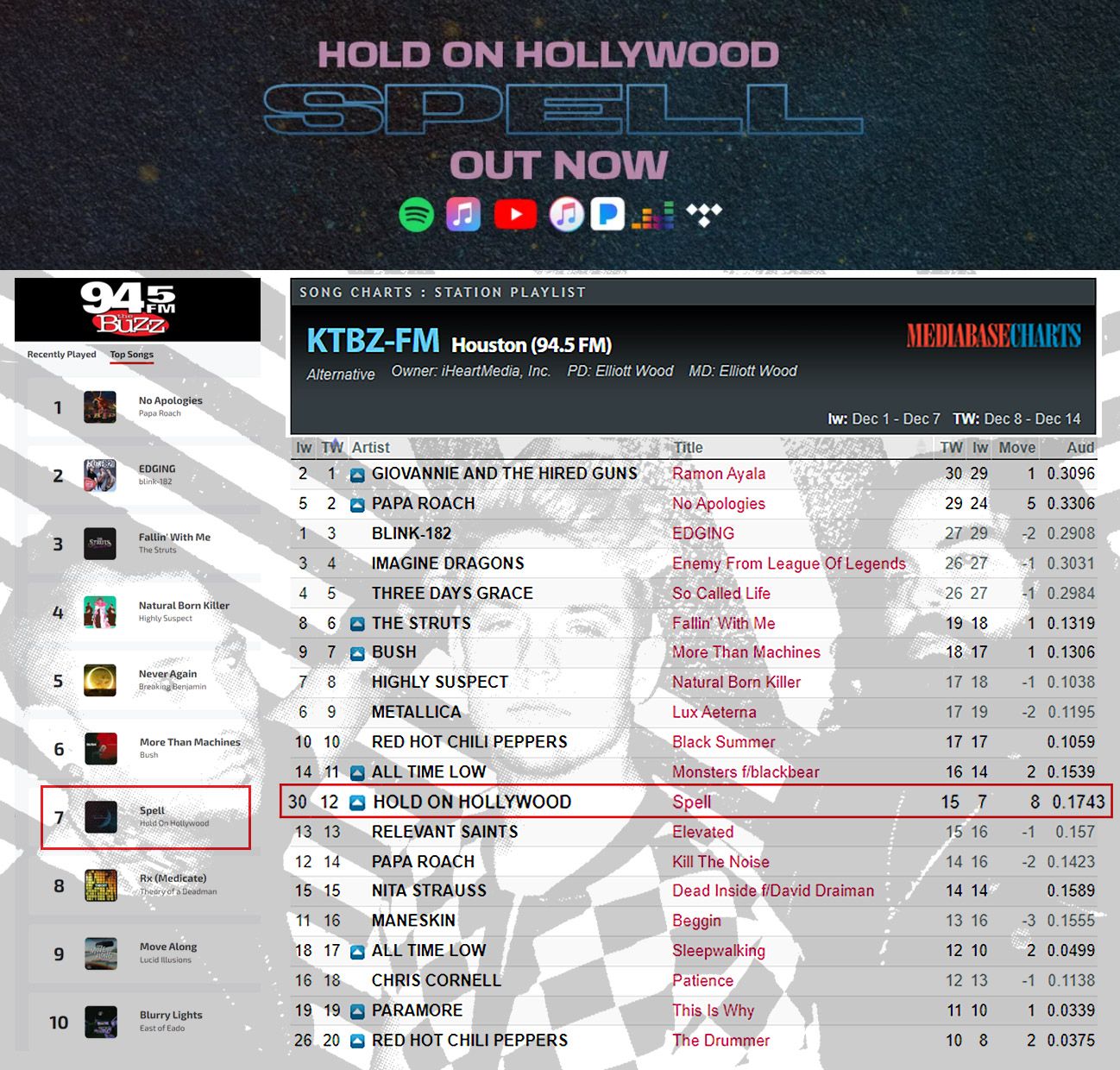 "Spell" has been spinning on 94.5 THE BUZZ all month and we noticed today that it had reached #7 on the stations Top Songs chart! It's also #12 on the station's 7-day chart at Mediabase, which is the reporting system used by the Billboard Radio Charts. 
We can never thank The Buzz enough for all of the support they have given Hold On Hollywood over the years, and for everything they have been doing to help shine a light on Houston Music as a whole. The Buzz is the only station to play all 5 of our songs that have hit FM radio, and the first to play 4 of them! 
We're about to give Spell a little push to other stations across the country. Keep tuning in to hear it on The Buzz every day, and hopefully more stations in the coming weeks! Stream it now and add it to your playlists on Spotify, Apple Music, YouTube, or wherever you get your music fix!

STREAM "SPELL" HERE!